This is a review of Lancome - Colour fever lipstick shade #312 Pink in the limo lipstick.
This was a GWP (gift with purchase) so the packaging of the lipstick is different to the retail version. This is a pearl pink with a satin finish, as you can see from the photo below it has glitter that gives light reflecting properties. The colour is very vibrant on the lips and the formula does not dry lips out.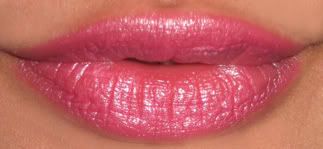 on lips it has light maximiser technology to reproduce a prism effect.
soft on lips
does not dry lips out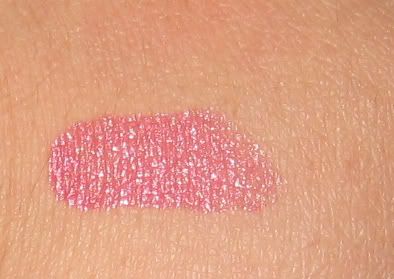 A skin swatch very vibrant even with just one coat.